Looking for Driving Lessons in Wallasey?
If you need driving lessons in Wallasey, then contact us now on 0151 223 0455. Alternatively, you can send an email to gordon@igodrive.co.uk. With our outstanding pass rate and competitive prices, you've little reason to look elsewhere.
Car transportation is a constant in the United Kingdom and a vital part of most of our lives. We need cars to get to work, do our weekly grocery shop and even use them for holidays. While some simply use these mechanics to get from A to B, others obsess over the appearance, spec, and power of their cars. As soon as you turn 17, it's likely that you'll be looking to learn how to drive.
At iGo Driving School we take you on the journey from your nerve-wracking first time behind a wheel to receiving your driving licence. Learning to drive can be a challenge for some people and our patient, caring staff will make it as easy as possible for you. We recognise that every single student is unique and that we all learn in different ways. You'll receive easy-to-follow and clear advice during your lessons and even during that first lesson, your confidence will begin to grow.
---
Why Choose iGo Driving School for Driving Lessons in Wallasey?
We will fully support you through your journey to becoming a legally certified driver. Our male and female instructors are all fully insured and are CRB-checked. There's nothing they haven't seen on the road before, so rest assured you're in professional and experienced hands.
You'll also be learning to drive in modern and safe vehicles. We pride ourselves on maintaining our cars and making it as easy as possible for you to learn. Whether you're learning to drive on an automatic car or a traditional manual, you won't need to worry about faulty parts or safety hazards.
After we put you forward for your practical test, you'll have every confidence of passing. Thereafter, you'll be a safe driver for life. You'll be confident, experienced and you'll have all the skills you need for life behind the steering wheel.
Unlike other schools offering driving lessons in Wallasey, we work around your schedule. Call us today on 0151 223 0455 to find out more about our courses and which package would suit you best. Alternatively, you can send an email to gordon@igodrive.co.uk and be on the road before you know it.
---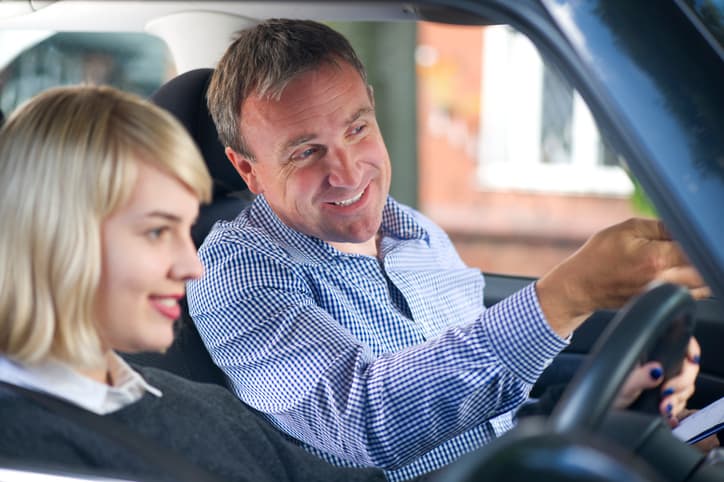 Your Journey To Passing Your Test
Many of the learner drivers that come to us seeking driving lessons in Wallasey tend to have had bad experiences with other driving schools. Much of the time, they've been forced in to block booking an unnecessary amount of driving lessons. After they realise that their driving instructor is ineffective and that they're struggling to learn anything, they become trapped with a huge backlog of lessons already paid for. This will never be the case with iGo Driving School.
After a negative experience with other driving schools, some learner drivers turn to us with little confidence and even more confusion. Have you ever considered that our lessons could be fun? Have you ever thought about enjoying yourself during your driving lessons? Driving is a serious matter, but our experienced instructors ensure you have a safe, educational and fun time during every lesson. Whether you're coming to us for your first lesson or your 50th, we can help.
As part of the process to getting your driver's licence, you'll need to pass your theory test. We give you all the advice you need for that too. You'll know the highway code and road symbology after passing your theory test, but your driving lessons are where you'll really begin to put that knowledge to practice.
We teach you the rules of the road and respect for other drivers. Our tutors know the Wallasey area like the back of their hands – they're all local and have at least ten years of experience with driving lessons here. We'll make sure that you only learn on quiet, well-lit roads and that you have all the time you need to practice your critical manoeuvres.
Our instructors will know when you're ready for your driving test, and they certainly won't hold you back. Different students take require different amounts of lessons and we recognise that. Government statistics recently revealed that the average amount of hours needed to pass your test is 45. At our school, you can sit your practical test whenever we think you're ready to.
That being said, your test is also the most costly stage of the learning to drive experience and we won't let you waste your time or money. When you apply for your test, you'll have all the tools you need to feel very confident and the knowledge to pass your practical test. We give each of our students the best possible chance to pass first time.
---
Your Options For Driving Lessons in Wallasey
Everybody learns differently and each of us live on different timetables. For that reason, we've created a wide range of driving lessons in Wallasey for you to choose from. We work around your schedule and make sure that with our driving school, there's always a time to suit your busy life.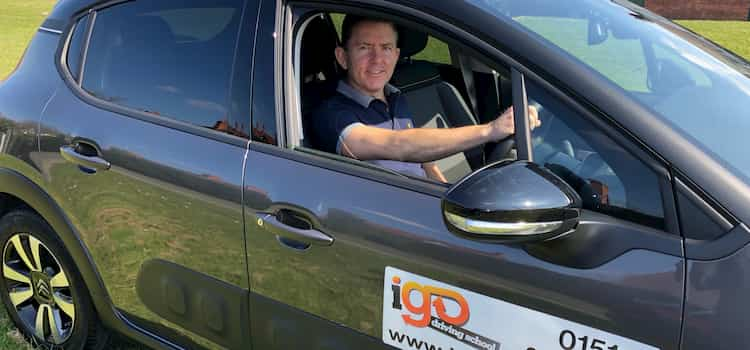 ---
The Courses You Can Choose From
The 'Try Us & See Deal' is our most popular course. You'll pay an incredibly reasonable £299 for 10 lessons. This introductory offer gives you the chance to build a relationship with your driving instructor and make sure that our school is right for you. If for some reason it doesn't work out, you aren't tied down to a huge and costly block booking. We also offer a four-lesson version of this course.
There are more intensive courses too. We offer courses which take you through the whole process in just a week. You can also choose to do it over two weeks. This isn't normally something we recommend, but understand that every student is different.
Finally, you can choose to book lessons as-and-when you please. Our rate for these individual lessons is £35 per hour. We recommend trying to maintain a timetable of one lesson per week, and this course allows you to do that.
---
Our Course Products
Lessons From Just £35 each - 10 Starter Lessons for £299 - Trailer Training from £305
---