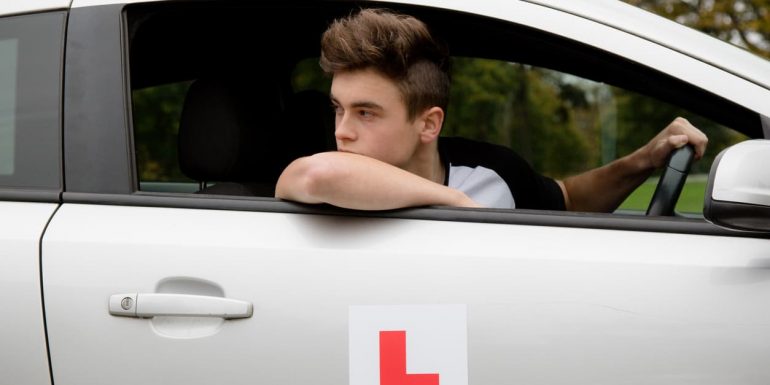 June 28, 2019

/

By admin

/

0 Comments
For some, sitting behind the wheel of a car in the driver's seat, controlling the vehicle for the first time can be one of the most exciting challenges. Once hours of driving lessons have taken place, and both the theory and practical driving test have been passed, a milestone in life is reached; providing independence, confidence and convenience.
However, the thought of driving for some with little or no experience can be very unnerving. Nevertheless, it is important to remember that everyone starts off in the same position, following the same processes when learning to drive.
To help those experiencing nerves conquer their fears, there are a few things to know when driving for the first time to get prepared. If this is your situation, keep reading. You'll soon feel ready to get behind the wheel for the first time.
How To Prepare Yourself When Driving For The First Time
Prepare your vehicle

Before even thinking about starting the vehicle, it is important that you feel comfortable, especially when driving for the first time. This can be achieved by adjusting the seat, steering wheel level and mirrors. By completing this, you will feel much more at home, however, it is also important to consider the safety of the vehicle. Safe driving is just as vital, whether you're learning to drive or have already passed your test.

Keep a cool head

Although easier said than done for many, when driving for the first time, it is important that you focus, yet avoid overthinking the situation. Once you initially enter the car, it is likely that nerves will make an appearance. However, it is important to remember that learning to drive involves baby steps. As your driving lessons progress, you'll have the ability to multitask greater, helping you focus more. On your first driving lesson, tackle it head on with a cool, calming demeaner.

Select someone you trust as the passenger

Now of course, there are rules and legislations to follow when driving as a learner. It is imperative that your passenger carries a full driving license and are highly experienced on the road. However, it is also important that you have someone you can trust and depend on. If this is your first-time driving, it will be a good idea to select someone who is patient, understanding and calming. This will reduce your nerves while ensuring you are safe.

One of the most effective ways to achieve this is by seeking driving lessons from a professional driving instructor. This should put you at ease, having the support of someone who deals with new drivers daily.

Avoid any distractions

This again is easier said than done. However, there are simple steps you can take to increase your focus when driving for the first time. Remember that keeping alert while on the road is vital, ensuring a safe drive is probable.

Common hints and tips include turning the radio off, hiding your technological devices, minimise conversation and ensuring someone focused is sat next to you. This will improve your first experience of driving.

Remain on a familiar route

When setting off behind the wheel of a car for the first time, consider keeping to familiar routes and roads. If you've been a passenger for many years, you'll subconsciously begin to understand the rules of the roads, along with any signs and warnings. Although long-term, the need to divert and drive on motorways or unfamiliar surroundings will be required, sticking to what you know will improve your experience when driving for the first time.
Alongside controlling the vehicle, it is important to prepare yourself for further driving factors such as keeping to a speed limit, understanding what a blind spot is, and also learning to drive in bad weather. All of these steps will come as you progress through your driving lessons. However, before you can run you must walk; take into account our top tips above including things to know when driving for the first time.
Our Courses To Help Those Driving For The First Time & Beyond
Whether you are just starting out, or have completed a number of driving lessons, here at IGO Drive we can support you. We have a wide range of driving lessons and courses available for all abilities and preferences.
From learning to drive an automatic car, to our intense 1-day course, we can help you achieve your driving goals. If you are based in the North West of England, looking to drive for the first time, or whether you're looking to advance quickly, we can accommodate to your driving needs. We offer a number of packages to suit our client's requirements.
If you are feeling nervous about your first experience of driving, please do not worry. Our team of driving instructors have a wealth of knowledge, along with a calming approach to ensure you feel comfortable and ready to embark on your driving lessons. Each will help you progress through your lessons, slowly building your confidence on the road. From here, greater techniques will be introduced, such as mastering the parallel park and the emergency stop, helping you advance to test standard.
We have a great reputation around the North West region, supporting many drivers from their first experience in the driver's seat, straight through to their practical test, no matter the length of time. Please be aware that the amount of driving lessons required for each client will differ. It all depends on how quickly you progress and pick up the techniques, along with driving with safety as a priority.
Start Driving With Our Valuable Driving Lessons Today
If you are keen to get started, get in touch with our team today. We can arrange your driving lessons or course to fit around your requirements. Before embarking on a new experience, ensure you are prepared by reading our tips on things to know when driving for the first time. This will ease you in, starting your journey to becoming a confident and competent driver before you know it.
admin
Leave A Comment